Chesnut festival in Désaignes
Posted on 10/11/2022 in category
Terroir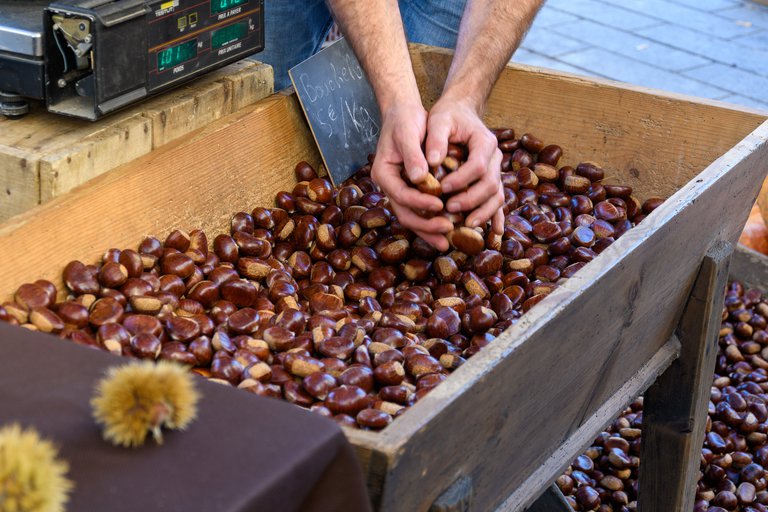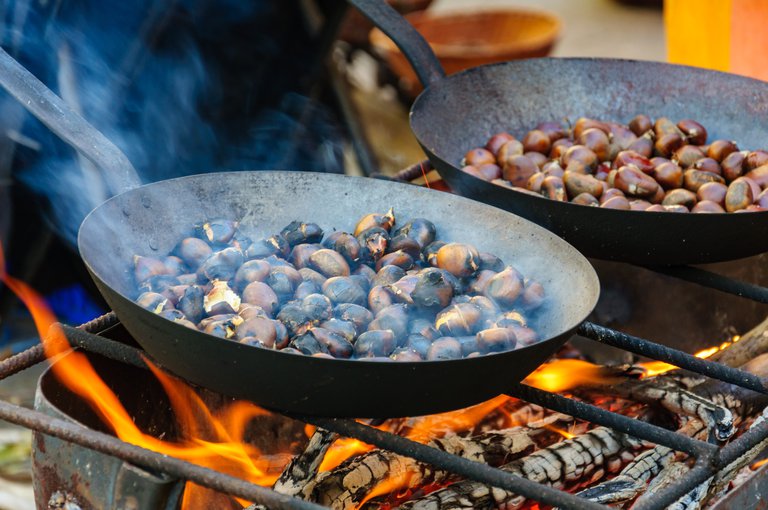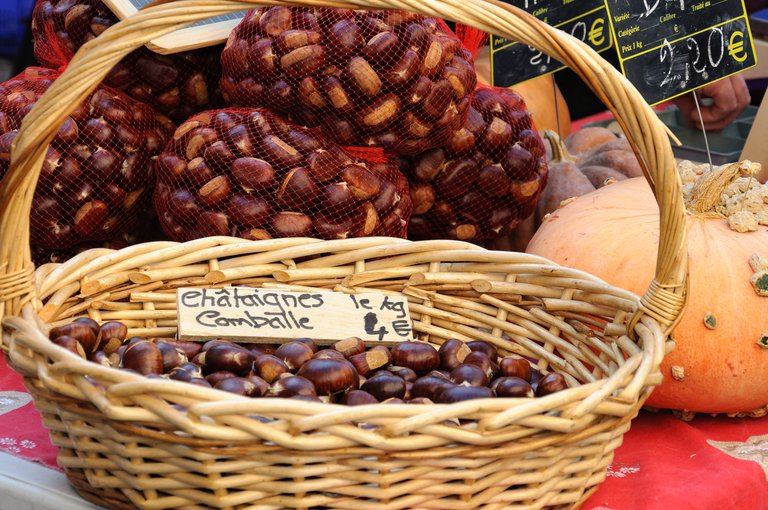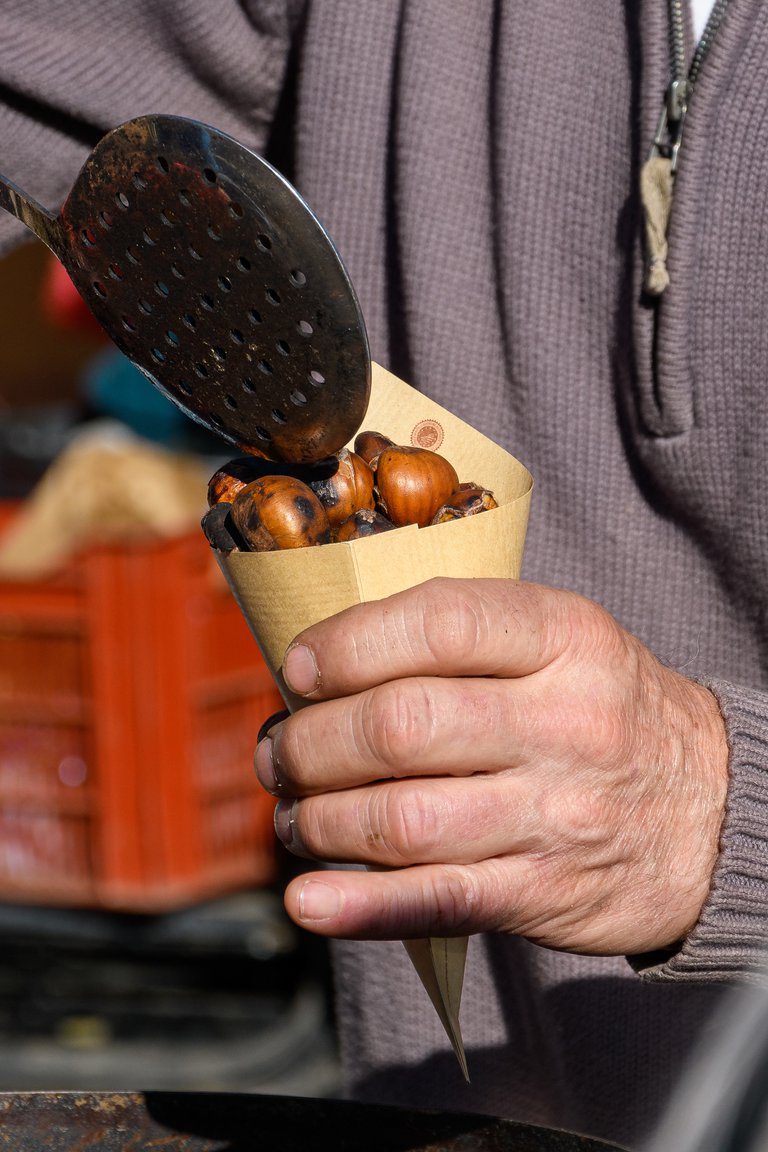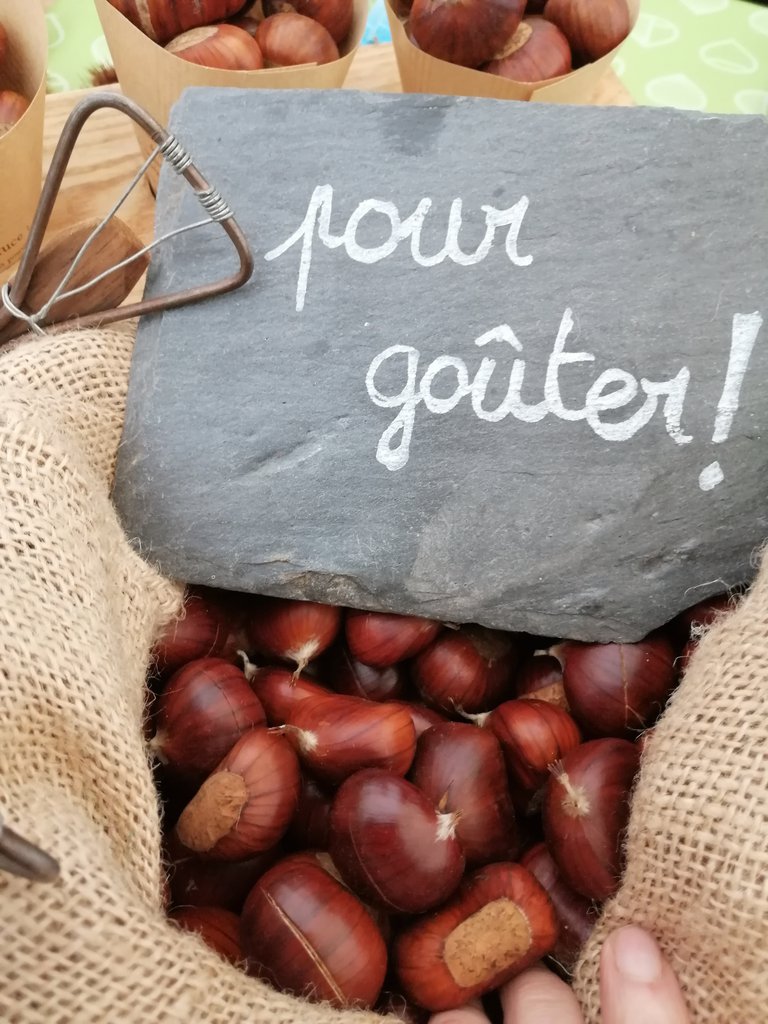 This year it is with my sister that I will greet the queen of the Parc des Monts d'Ardèche!
If I go there every year, for her it's a first in Ardeche at the end of October to discover the Chesnut Festival.
A few kilometers from Lamastre, I always take as much pleasure to rediscover the village of character all dressed in the colors of autumn : Désaignes !
As soon as we get out of the car, the smell of roasted chestnuts floats in the air, the sweet melody of a joyful feast invades our ears while our eyes widen with greed!
Mountains of chestnuts are offered to us! 
Very quickly my sister and I are called by a producer to discover the popular chestnut "comballe" ... it is still warm and soft when we put it under the tooth ... a treat!
At the bend in the streets, you will (re)discover a thousand and one kinds of chestnuts! 
All have their specificities... "This one is plump!" says Aurélien, the producer who came to exhibit his marvels for the festival.
As soon as we finish our conversation, we are forced to turn around by the sounds of joy. At the foot of the medieval castle, the inhabitants of the village are singing, dancing and laughing: they are proud of their culture and it is the ideal day to share it with tourists!
"Reserve your "bombine" ! There won't be enough for everyone!" informs us a volunteer ready to serve the 750 lunchtime customers who will enjoy this typical Ardèche speciality.
So now I'm sure you're looking for the program to experience this moment too!
Psst... It's over here ;)
Program