Macaroons, all round!
Posted on 06/08/2018 in category
Terroir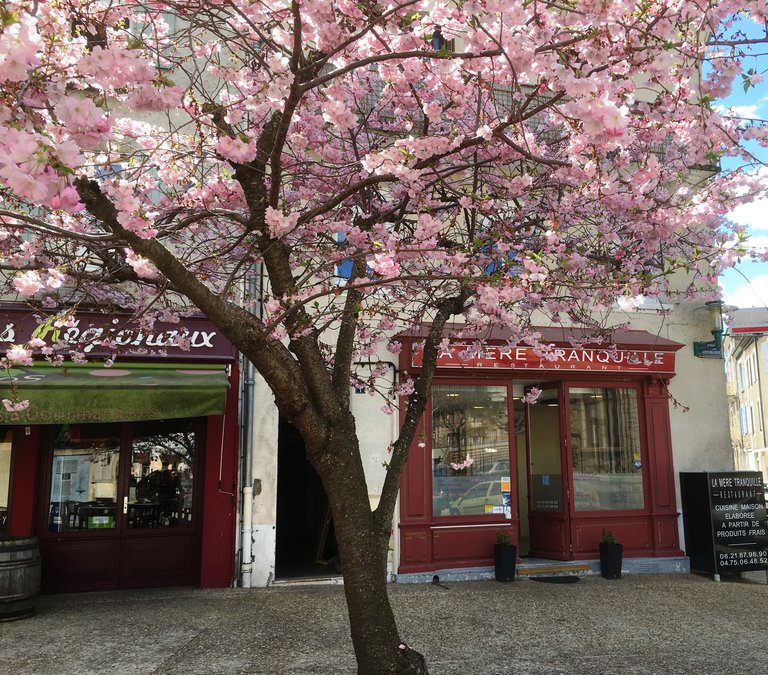 In Lamastre, among the many restaurants that delight us, on a small square in the heart of the small town at the foot of the town hall, Julien Montet and his wife Elodie operate "La Mère Tranquille" labelled "Goûtez l'Ardèche".
I was able to enter the workshop at a time when Chef Julien was preparing the chestnut macaroons and witness all the steps, from the making of the device to the making of the cream slipped inside and the final assembly. A pleasure for the eyes and the palate!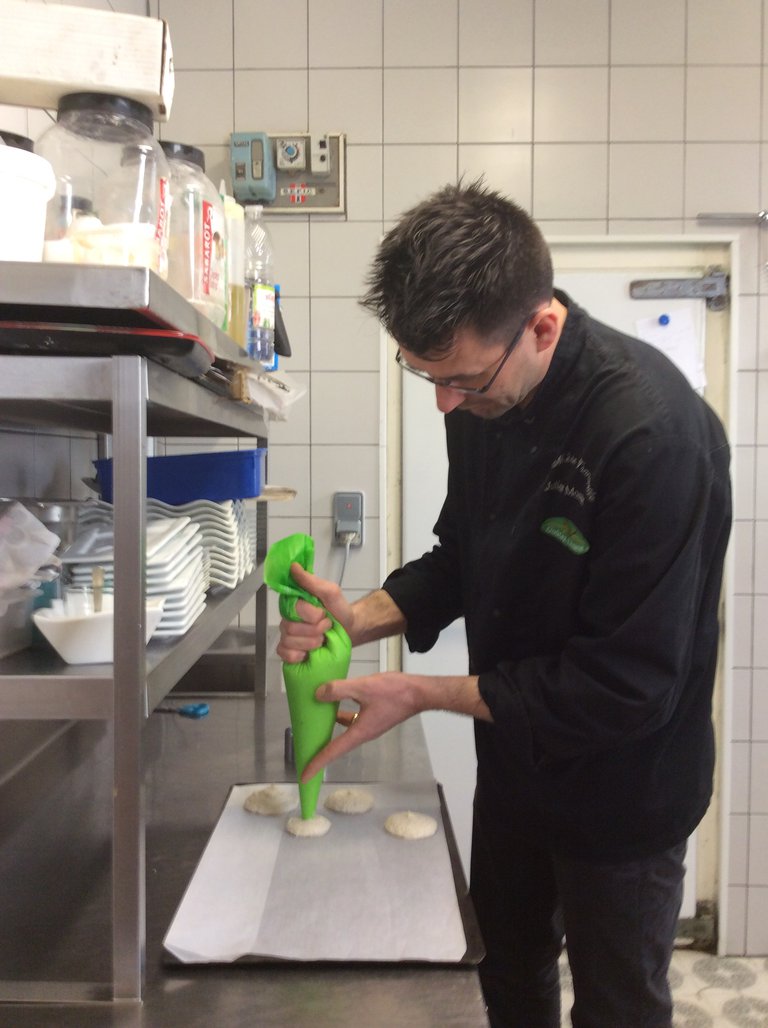 There is no need to look far for the ingredients in this tasty recipe. Local products are carefully processed by the cook, everything is produced locally, the chestnuts come from Lamastre, from the Ferme du Châtaignier run by Martine, Michel and Aurélien Grange !
A dessert on the menu of the restaurant that will delight the taste buds of gourmands.... Bon appétit!