Medieval day in Désaignes
Posted on 01/17/2019 in category
News
Since the morning when we woke up, it's "Mom, Dad, when are we going?!!! "Let's go, let's go!!!!!!! »
Theo and his older sister Claire (7 and 9 years old) are eager to visit the knights and princesses. For the past two years, it has been a holiday ritual: the medieval festival of Désaignes, in August.
We arrive in the middle of the morning on Sunday to enjoy some theatrical activities and especially the parade: Théo looks, with eyes full of envy, at these warriors and knights of other times who are so great and so strong in his eyes as a child... And then come the runners and troubadours in their colourful costumes, jumping and gambolting to the rhythm of their music. Claire is amazed by the beautiful ladies with princess gait in their large dresses, heavy, shimmering fabrics, beautifully laced sleeves and backs.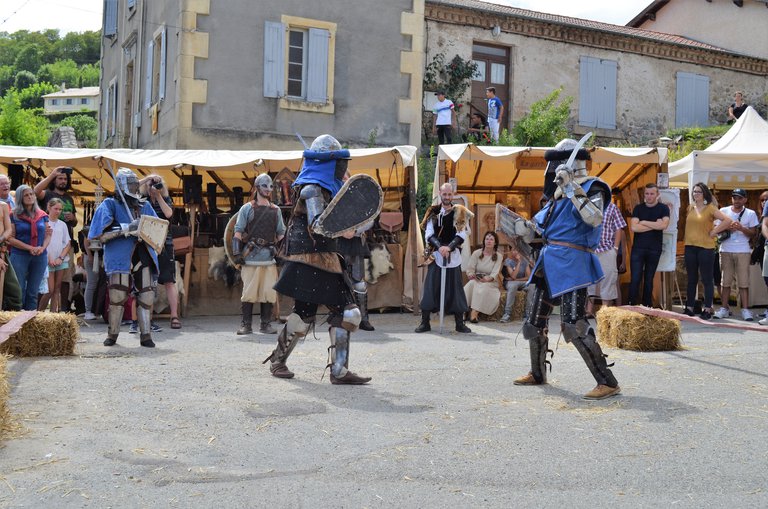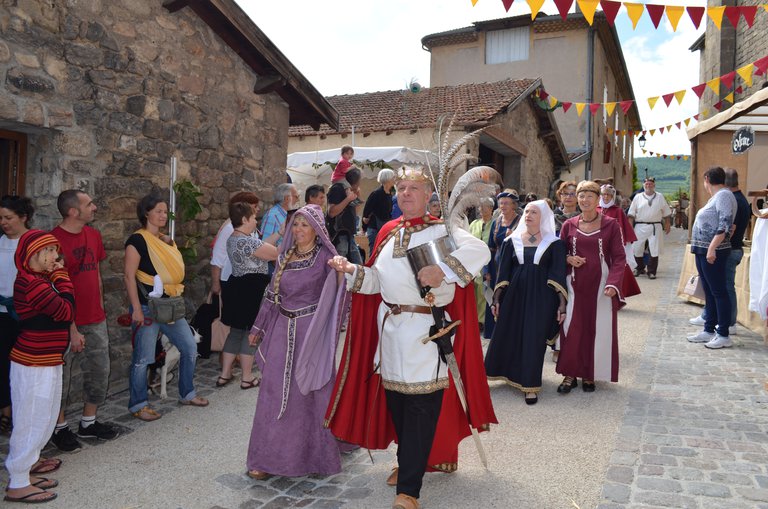 Both of them imagine themselves living in those distant times, one fighting proudly and with dignity, the other having fun with his companionship ladies... and to make it more real: "Mom, please, I can have a wooden sword? you know, with my Christmas money...".
Surprise! We reserved our place at the medieval banquet! And for once, we can eat with our fingers! "Dad, why aren't there any fries? "Jugglers and musicians are just distracting, just by the way!
It is full and in joy and good humour that we walk in the afternoon in the streets, from square to square of the village, to meet the troops of enthusiasts.
The pictures are in the phone, the memories in the heart... another beautiful day!