Fishing, horse riding, my heart is swinging... And why not do both?
Posted on 06/08/2018 in category
News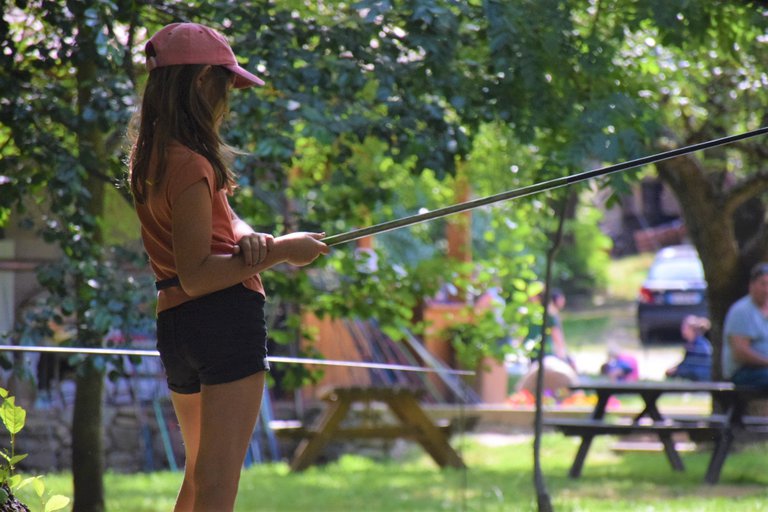 On a summer day - 
On the program: family fishing trip at "Les Truites d'Andaure". Then what? Spend a moment between godmother and godchild, while going horseback riding.
In this heat, we wanted a river, shade and freshness. The perfect combo is located in the municipality of Labatie d'Andaure, at "Les Truites d'Andaure". Labatie d'Andaure, instead of "Les Truites d'Andaure". The horseback riding is planned for late afternoon, so that gives us time to enjoy a good fishing trip together! No need to book in advance and Cedric and Julien's welcome is always on top! The goal? Fishing for trout (rainbow, fario, brook trout or large salmon trout depending on the course), along natural freshwater rivers, with different levels of practice. But don't worry about it! It's within everyone's reach and there's no need for a permit, as a bonus, they even lend you the equipment and bait, isn't life beautiful?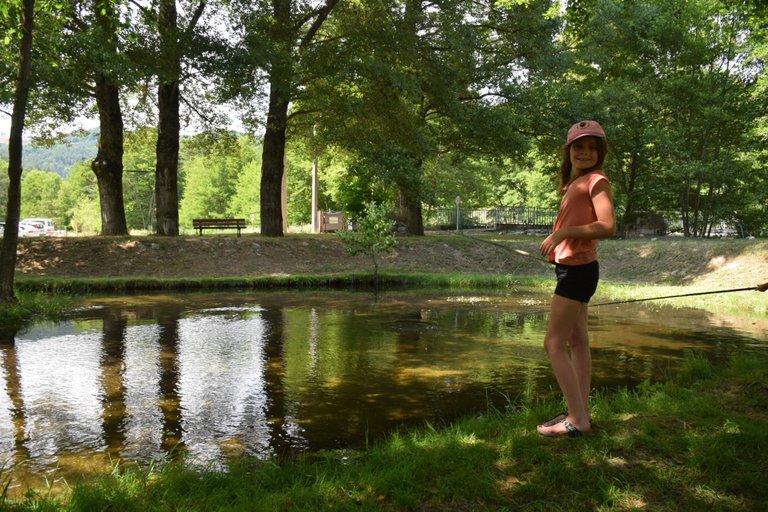 So it was in a green, peaceful and family setting that I was eager to see the faces of my little wolves when they caught their first fish, and now the first trout was taking the bait! I immediately saw in their faces the excitement, joy and surprise of having caught a fish for the first time! Then it's my niece's turn to "shoe" a second trout. What a joy! These beautiful trout will be grilled that very evening in the pan, with a few roasted almonds and slices of lemon, a delight!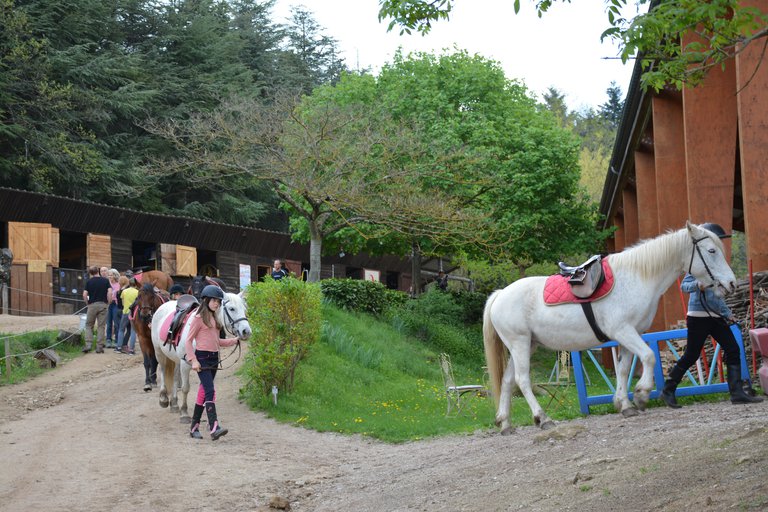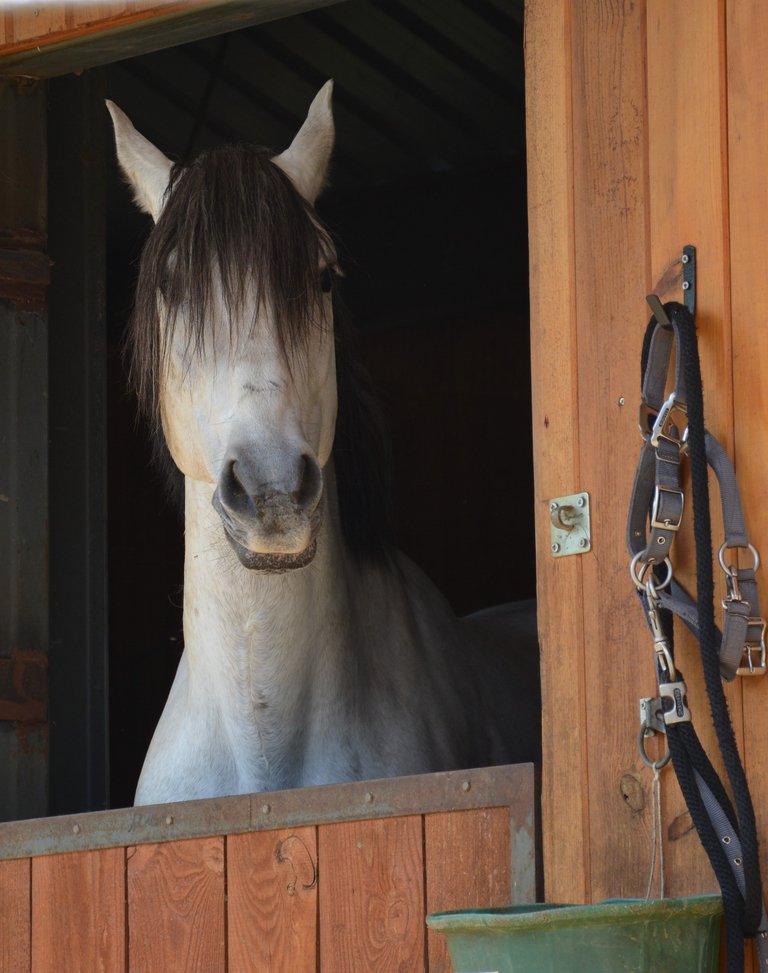 A small snack is then required, before going on a horseback ride. It is therefore for two of us, between girls, that we leave for the village of Désaignes, and more precisely the equestrian center "centre équestre Le Vergier". The arrival at the equestrian centre already leaves us under the spell, the horses on either side of the road, the castle and its beautiful tower, a small medieval tent in the distance, the setting is ideal. The horses are already prepared, all we have to do now is meet them, get to know them and go for an hour and a half - two hours ride on the equestrian trails of the beautiful village of Désaignes, guided by Sylvie for our greatest happiness. One word and the horses listen to it, understand it. Lou is thrilled, riding is his passion! Venus, his horse, is big but it does not impress him, especially since he is a gentle, benevolent and very quickly endearing horse. On my side, more used to hiking than horseback riding, I take a real pleasure in discovering the village, its landscapes, meadows and mountains seen from a little higher up. Horseback riding gives an even greater sense of freedom, especially in such a beautiful setting.
On the way back, a small stop in the river is required. We do not hesitate for a moment to enter the fresh water, the horses are so happy to be able to cool down that they play with the water by hitting with their hooves, a well-deserved and pleasant swim for everyone! Throughout the afternoon, we were able to follow this beautiful river that is the Doux and enjoy it in different ways. The Doux Valley is a jewel, fragile and precious, a preserved natural site, still wild in some parts, rich in built heritage (terraces, dry stone walls, castles, religious buildings), but also rich in fauna and flora. A real little paradise where you would like to extend your holidays for life...