Lamastre was born in 1790 from the grouping of three former communities:
Macheville,
Lamastre,
Retourtour.
The community has seen the birth of many famous people:
Charles et Charles-André Seignobos,

Today, the city of Lamastre is a real crossroads! With its 10 neighbouring municipalities, more than 5000 inhabitants live at this crossroads.

Its location, at the gateway to the Monts d'Ardèche Regional Natural Park, makes it an important cultural and tourist centre.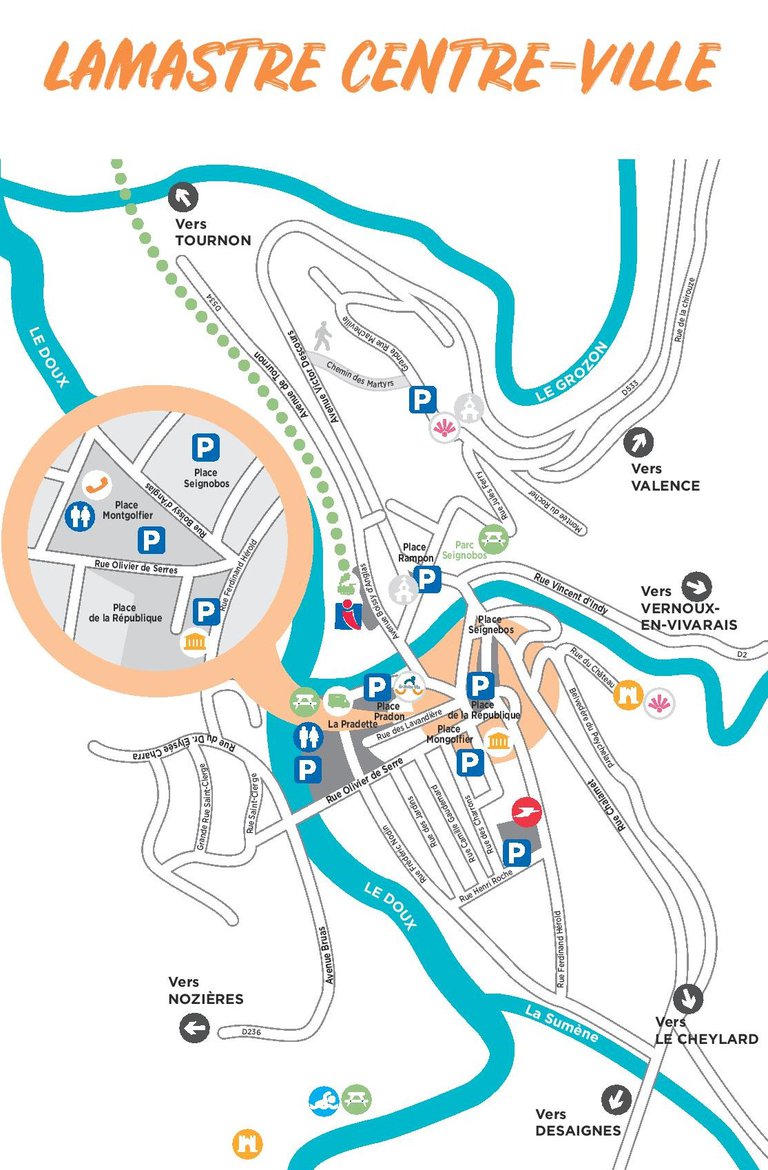 On the spot