THE FLEA MARKET OF LAMASTRE CELEBRATES ITS 14TH EDITION! (06/26/19)
Save the date! This year, the big flea market in Lamastre will take place on Sunday 28 July, from 9am to 6pm, in the city centre.
This 14th edition is the opportunity to search, hunt, stroll, share, exchange a few hours while looking for the right deal!
Would you like to participate as an exhibitor? Need to sort through your stuff? There is still time to register!
© Brocante Lamastre - Pauline Astier - 2018
READY FOR THE ARDECHOISE?! (06/07/19)
Not yet registered for the famous Ardèche cyclo race? Don't hesitate, there's still time!
Many activities will be offered to you during this beautiful event! From Wednesday 19 to Sunday 23 June, the Pays de Lamastre has some beautiful surprises and discoveries for you by bike (or not)...!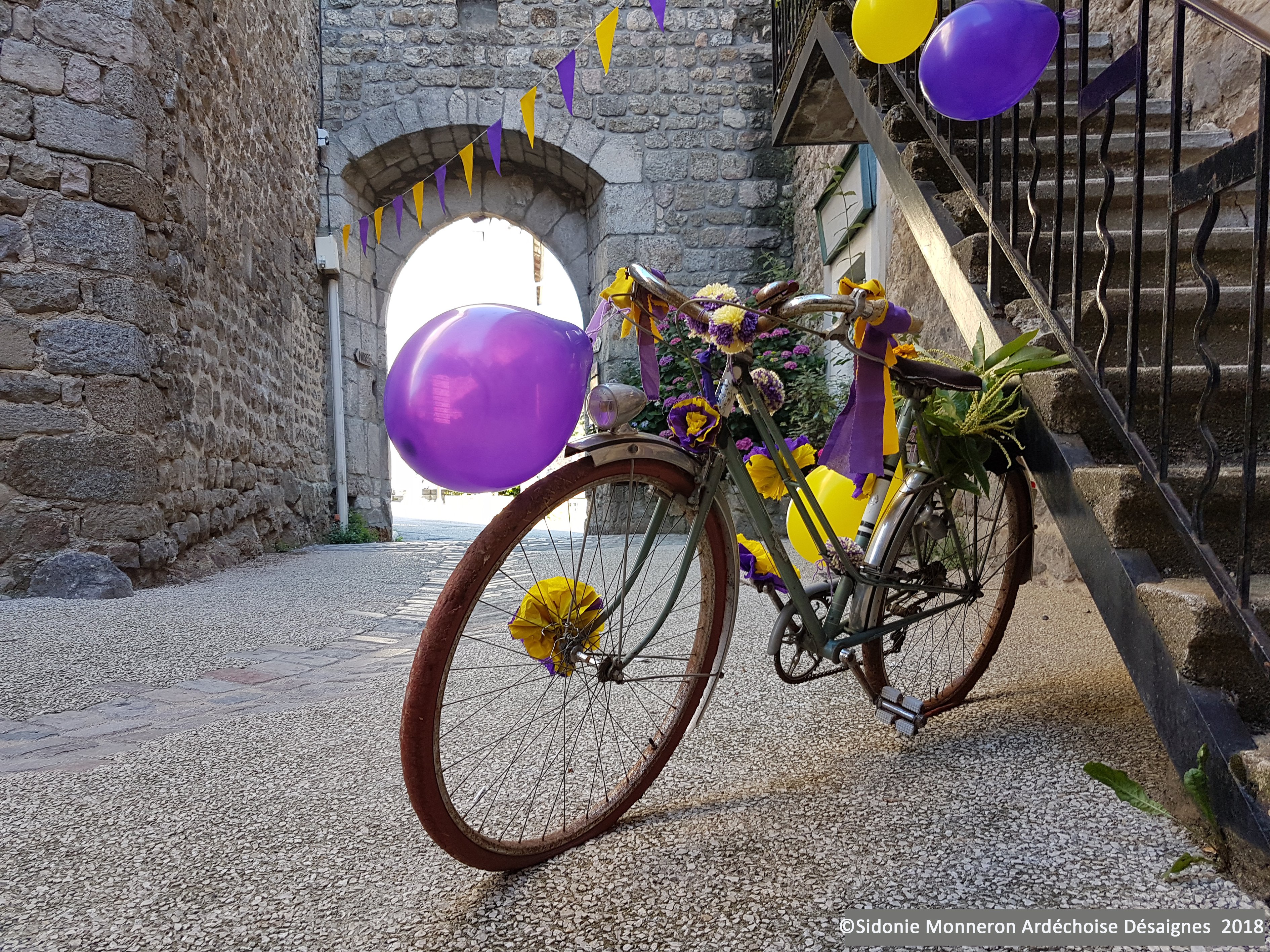 IT'S SPRING, IT'S TIME FOR A HIKE! (04/09/2019)
To hike and discover the region of the Pays de Lamastre, 22 circuits are at your disposal with the new topoguide, available in our offices in Lamastre and Désaignes!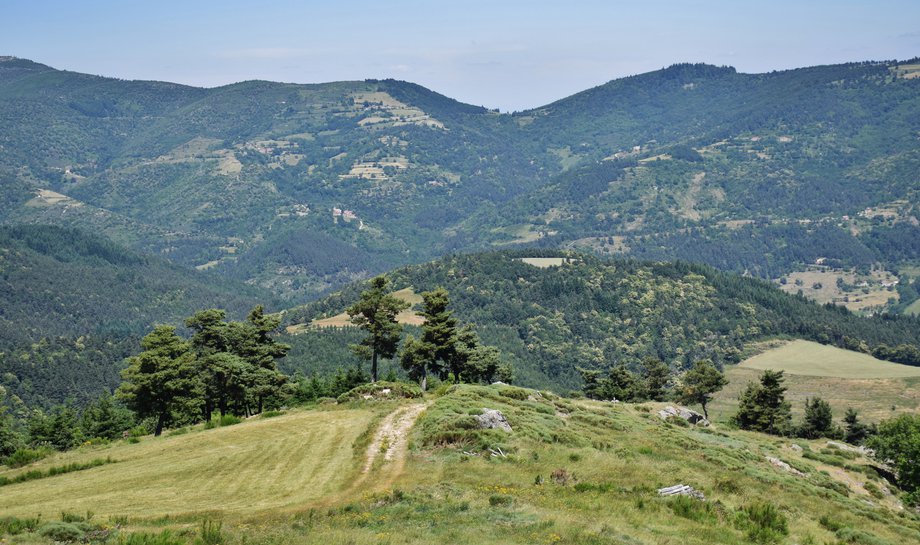 VOTE FOR THE MOST BEAUTIFUL MARKET! (03/15/2019)
Do you like the Lamastre market? It is up to you to ensure that he gets a good place on the podium of the most beautiful market in France!
You have until April 9, 2019 to participate by clicking on the link below:
https://www.ledauphine.com/ardeche/2019/03/11/votez-pour-les-marches-de-l-ardeche?fbclid=IwAR1ASlkSJkRt3n3Nfn0CDpA-DbIbpCpfS5JLxV3K7T2HQbZv2mxV7iaRJCg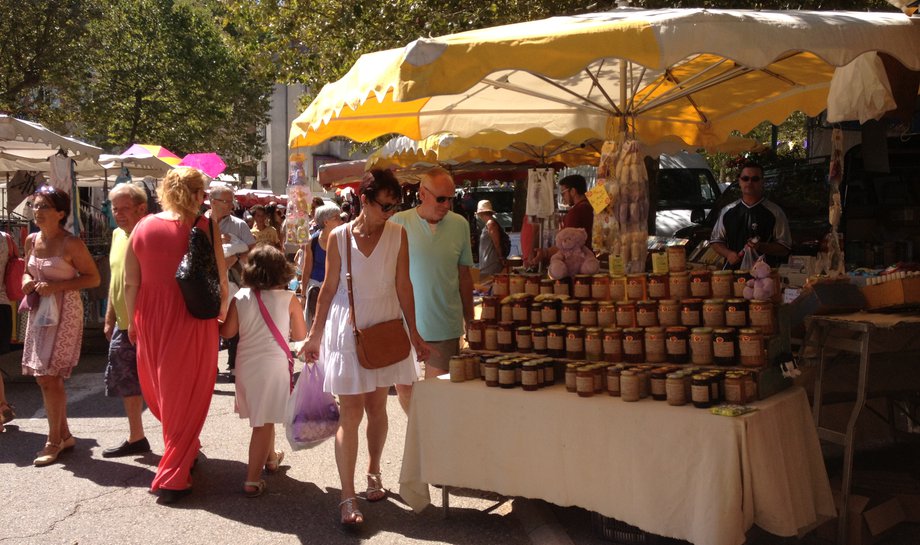 Christmas is coming! (11/16/18)
The holiday season is approaching and we no longer know how to treat our loved ones!
Here are three essential ideas to find something to please everyone:
- Christmas market, the essential place for original gifts!
- From chocolate candies to pastries, Molès pastry store knows how to seduce your palate!
- Ardèche candied chestnuts, the favorite guaranteed for these sweet golden candies!
Chestnuts (09/25/18)
Even if some of them have already left the branch, most of them still gild themselves with the pill in the sun! Our pretty chestnuts are well protected in their bugs to grow bigger before emancipating themselves. Even if some of them start falling into our slopes, none of them are orphans, do not take them away from their owner!
Back to school... (09/03/18)
The back-to-school season is also the time to make good resolutions!  
Creative and sports associations, hiking maps and events are available at the Tourist Office! And what will your good resolutions be?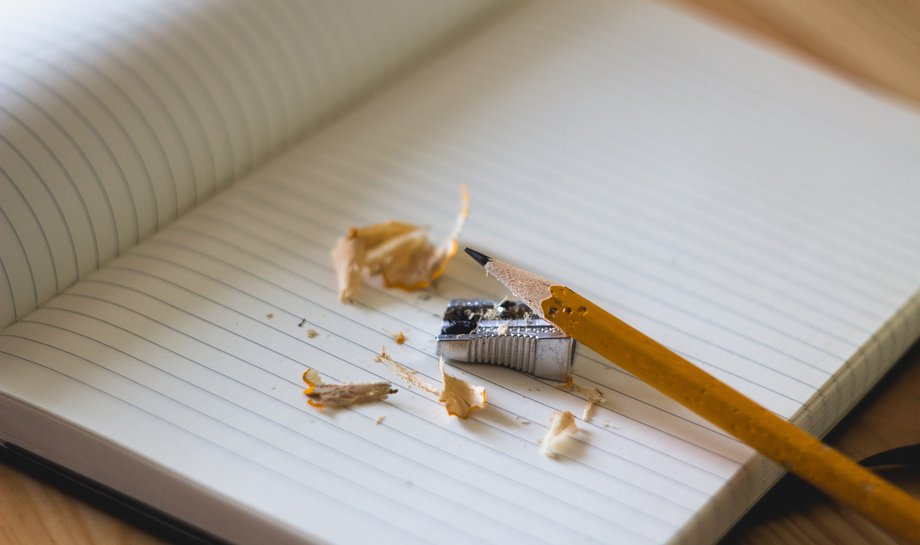 Holidays ! (08/09/18)
It's sunny, it's hot, we put on swimming suits! 
3 water places are well established in the Lamastre region: the Retourtour water place in Lamastre, the Salins beach in Désaignes and the beach on the Doux in Labatie d'Andaure. We enjoy it and above all, we have fun!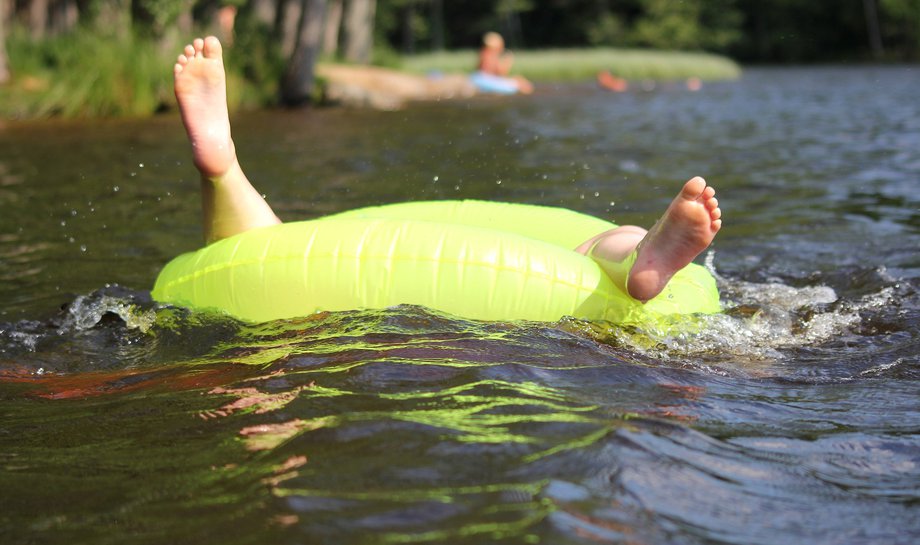 From Lamastre to Boucieu with the steam train ! (07/06/18)
Departure from Lamastre by steam locomotive will be possible from July 8! The Lamastre-Boucieu express will take you to Boucieu-le-Roi station. Arrived at the quay, the commented visit of the village of character will be proposed to those who wish it, while the others will be able to stroll and to be posed in terrace the time of a coffee or more if affinity.
Departure from Lamastre at 14h45 towards Boucieu-le-Roi steaming.
Return from Boucieu-le-Roi at 18h to Lamastre by diesel train.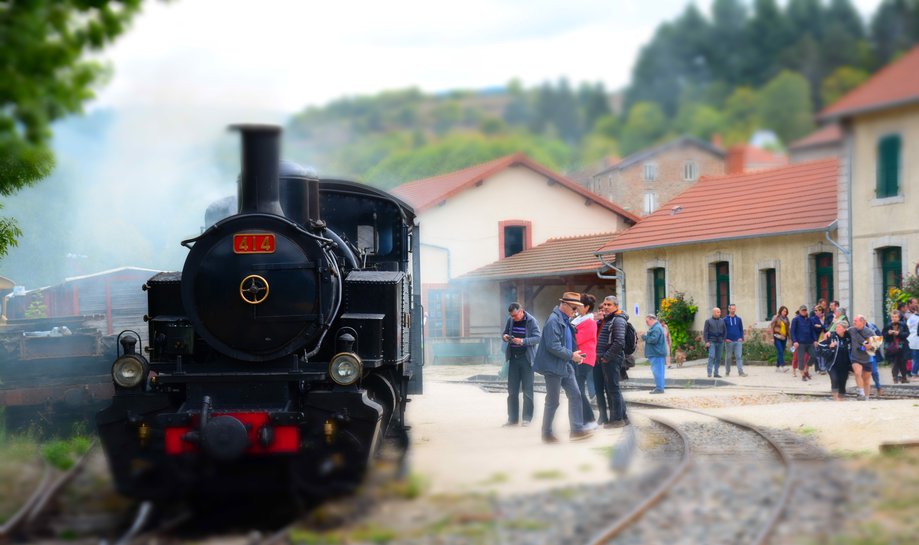 The sun is back! (06/24/18)
Here we go! Summer is here! And who says been said: outings!!!!
The different programmes of animations, festivals, exhibitions (and so on!) are to be picked up at the Tourist Office. 
As every year, village festivals, medieval, concerts, flea markets, shows... will be there!
To receive our monthly events calendar, contact us at ot.lamastre@orange.fr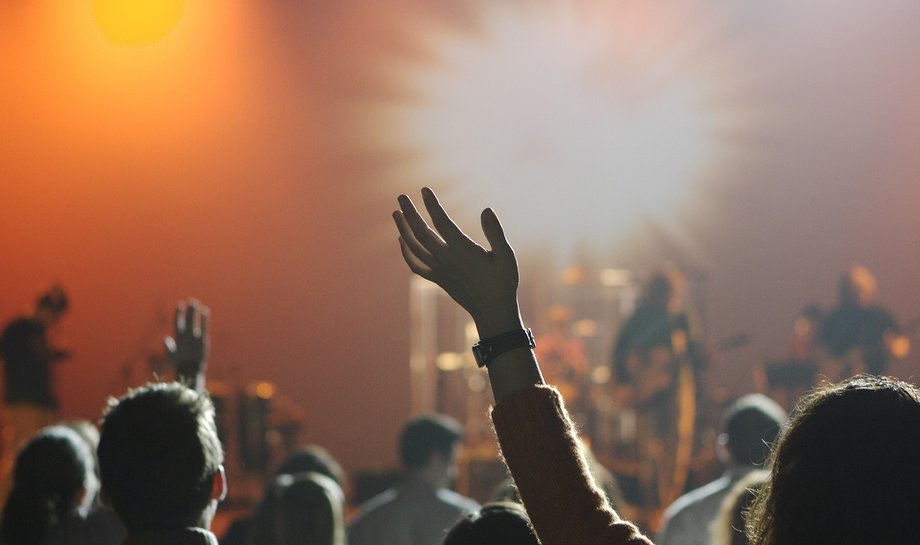 The Ardéchoise (05/29/18)
Make way for the world's largest mountain bike race from June 20 to 23! That's over 13,000 runners already registered! Whether you pedal or not, you have to prepare for these special days: roads blocked or redesigned for the occasion, many runners on the roads who are already training hard and hundreds of volunteers who criss-cross the roads! We must be more vigilant as we approach this great event!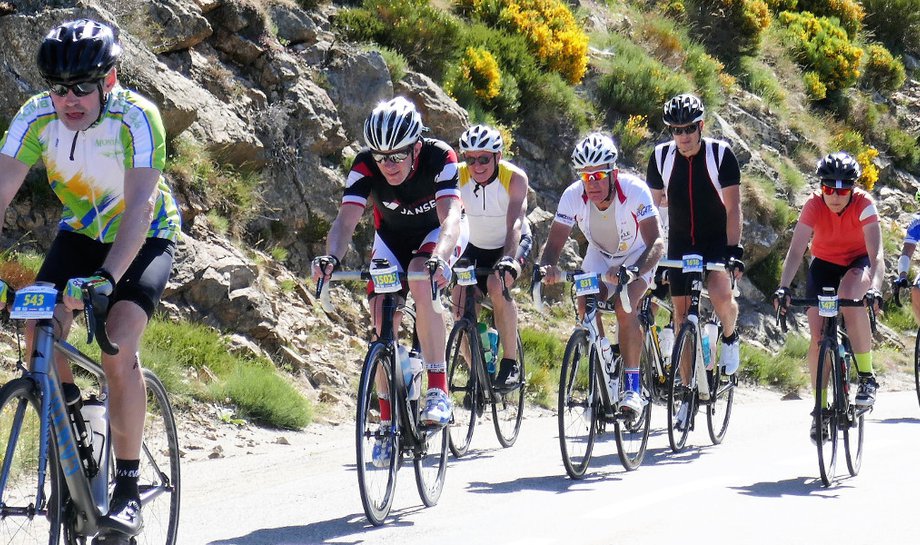 The train is back on the rail (03/14/18)
Take a seat on board the Train de l'Ardèche, which will be back in service on Sunday 25 March ! It's soon Easter and on this occasion you can board the steam locomotive which will drop you in a small secret corner for a big egg hunt! Sign up, there won't be room for everyone!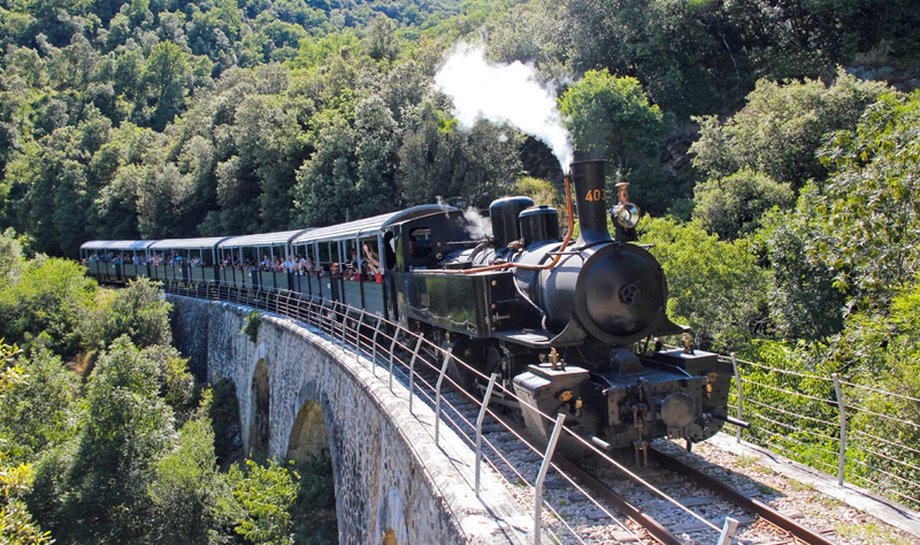 Chestnuts (10/10/17)
Nothing better to enjoy winter than to grill a few fleshy chestnuts, nestled by the fire! To please you, our chestnuts producers are working to collect these sweet "winter candies" which will be very rare this year... Yes, no rain, no chestnut! Don't delay in getting your supplies!